Holiday Closure - November 24 - 25, 2022
Our offices will be closed on Thursday, November 24th and Friday, November 25th in observance of Thanksgiving Day in the USA.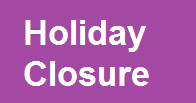 Please allow extra time for us to respond to your inquiries and questions. We will get back to you as soon as possible when we return to the office.